A global accompaniment
Friderici Spécial is a company specialized in exceptional transport, lifting and handling projects in Switzerland and abroad.
Our strategic and creative team has the opportunity to accompany the company in the digital communication and in the production of contents to enhance all its projects.
Within the framework of this global support, we are in charge of the management of social networks and sponsorship campaigns (Facebook, Instagram and Linkedin), the creation of newsletters for punctual communications, the management of the website as well as the follow-up and permanent optimization of the natural referencing (SEO strategy).
Redesign of the website
In order to modernize its image and to offer a better accessibility to information, Friderici Spécial entrusted us with the redesign of its website in three languages.
The objective of this redesign was to make more accessible the pages of the company's services (Transport, Lifting, Handling, Storage) as well as their fleet of vehicles (trucks and semi-trailers, truck cranes, mobile cranes, elevators, etc.) and to enhance their references and some projects through beautiful authentic photos.
Our team of web designers and web developers has led a successful reflection to propose a tree structure that meets these challenges while ensuring the best possible user experience.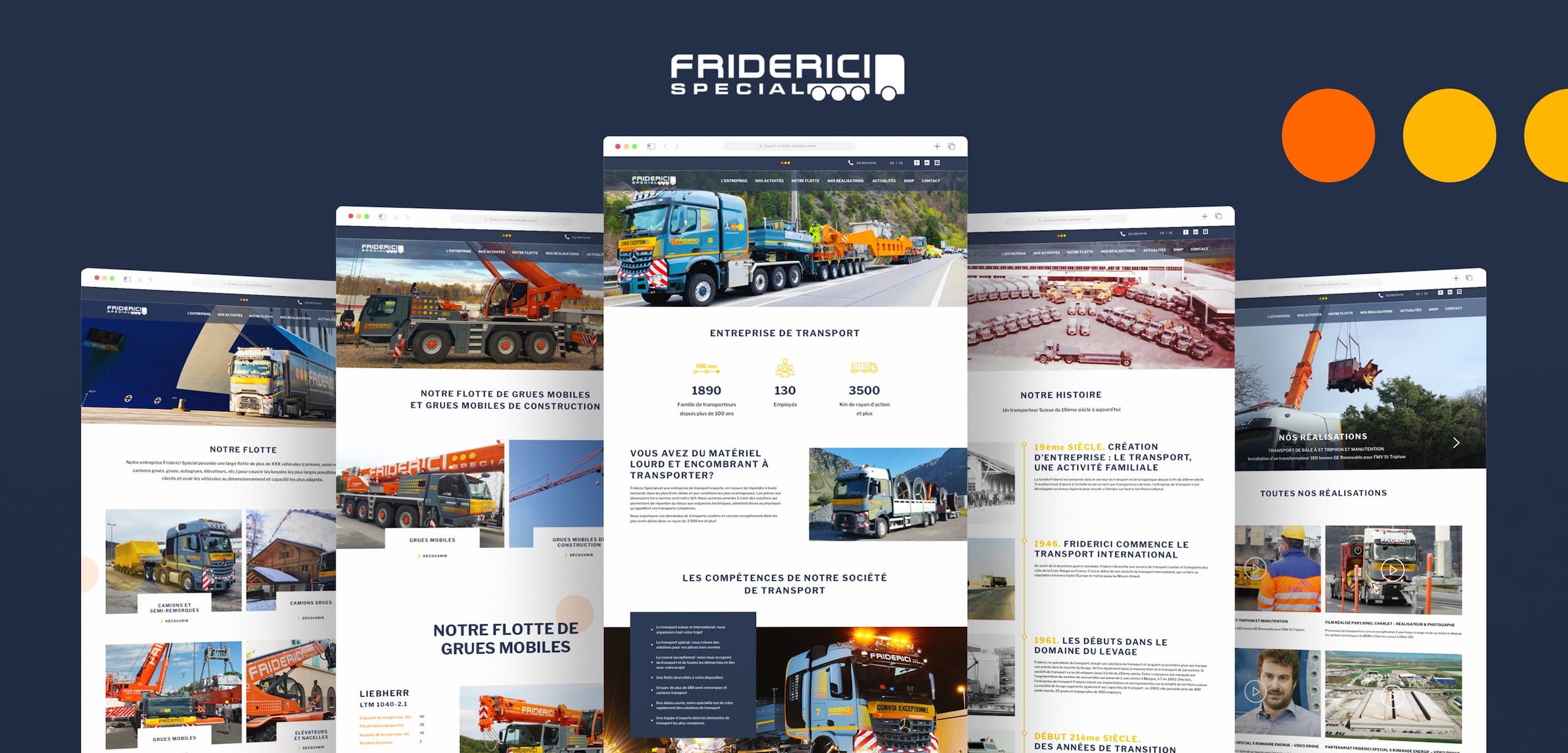 Making a video
Our team of photographers and videographers had the pleasure to cover a lifting operation in an atypical setting, on the shores of Lake Geneva, in Geneva.
For this project, we used a drone in order to be able to take height and to have enough distance on the lifting device and to have a good overall view of the building site.