Do you want to optimize your recruitment investments? Do you want to attract talent in line with your philosophy? Do you want to modernize the recruitment phase of your company? Do you want to minimize the amount of money you invest in recruitment agencies?
Our director had the pleasure of responding to journalists from the newspaper Le Temps for an article dedicated to staggered recruitment. Find his various tips and contact us to discuss them.
Our experts in recruitment and digital transformation will help you set up recruitment campaigns according to the profiles you are looking for and your employer brand. Our objective: to increase the chances of recruiting new talent in line with your objectives and values, while saving you time and reducing costs.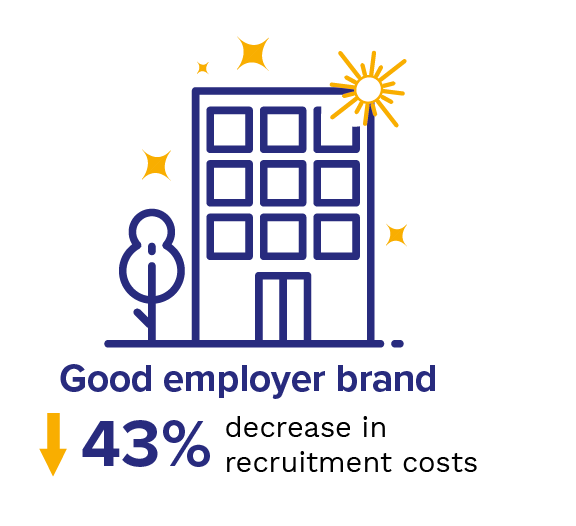 Finding the right profile thanks to optimized recruitment campaigns
The job sheet is the first thing potential candidates will see to get an idea of your company and the position to be filled. This step is essential, which is why a well-thought-out content and design will increase your chances of attracting profiles in line with your expectations. To help you, our experts are involved in the drafting and formatting of your job descriptions, taking into account your visual identity and the values you wish to convey. They will also help you set up a relevant distribution plan to maximize the visibility of your offers. From job boards to social networks, we select the platforms best suited to your job offers!
A 3.0 recruitment campaign
To increase your chances of recruiting qualified candidates who match the requirements of the positions to be filled, recruitment methods and job boards must reflect your company's image and differentiate themselves from your competitors. The recruitment phase must also allow you to know the main knowledge and skills of your candidates within a given timeframe. Have you ever thought about gamification and case studies?
Our strategic consulting agency will help you to set up original and efficient recruitment methods!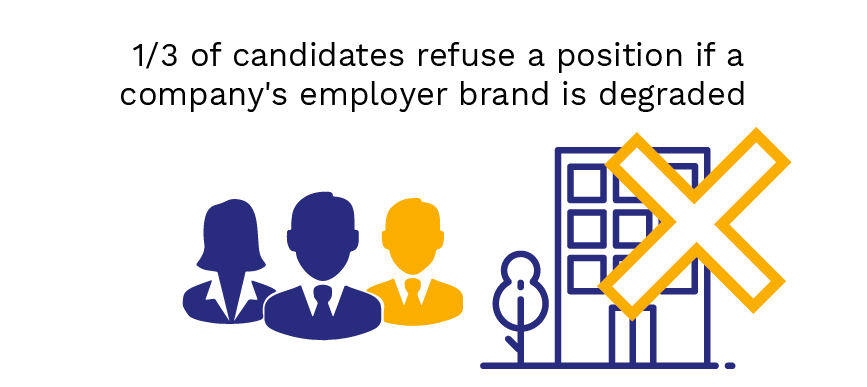 Gamification to test skills in real time
Gamification is an original recruitment strategy that is in full expansion, since it allows you to observe in real time the behavior and skills used by each candidate in the face of a particular problem, which you will have chosen beforehand. Recruitment through gaming requires a certain amount of thought upstream in relation to the targeted profiles, the time allocated to recruitment, the number of people to be employed and the available budget. To do this, our experts help you define and implement the most relevant type of gaming in relation to your objectives (for example: the escape game will allow you to evaluate the analysis, observation and soft skills of each candidate thanks to puzzles to be solved as a team).
What are the advantages of gamification?
Gaming, if it is consistent with your employer brand and the position to be filled, will give an image of modernity and dynamism to your company. In addition to being a real decision-making tool, this fun and creative recruitment method can generate more commitment and increase the number of applications. During the test, you can analyze the skills of your candidates more accurately while significantly improving the candidate experience. As the tests are most often conducted in teams, you can also observe the behavior of each candidate within a group, their ability to communicate and collaborate. Thanks to this immersion, the candidate will be able to enter into action while remaining natural and will have the opportunity to show his or her potential in real time, not only with words but also with actions.
The case study for a demonstration in a given time frame
Whatever the position to be filled in your company, we help you to set up practical cases during your interviews. The case studies allow you to have a demonstration, in a given time, of your candidates' thinking, their logical and adaptive capacities. Depending on the particularities of the applied case and the problem, you can also test their knowledge and skills in relation to the position.
What are the advantages of case studies?
Case studies make it easier and more cost-effective to select candidates through real-time assessment of their thinking and skills. This allows you to see more precisely whether candidates have the potential you are looking for and whether they fit your corporate culture.
On the candidates' side, this experience will allow them to check the consistency of the position to be filled and of your company's values with their professional expectations and philosophy. Moreover, they will have the opportunity to show part of their potential in writing, which is not always possible through a traditional interview.
Measuring your performance with KPI implementation
Do you want to measure the impact of your new recruitment campaigns? Do you want to have a global view of the performance of your HR department?
Our strategy consultants will work with you from A to Z to precisely define your recruitment objectives and formalize them through performance indicators.
How to set up relevant performance indicators?
Before implementing KPIs, it is essential to define your recruitment objectives, whether in terms of cost, time frame, number of recruitments or even quality of hiring. To do this, we work with you to set performance indicators directly linked to the effectiveness of your recruitment campaigns and help you redefine your strategy according to your needs and the profiles you are looking for.