Do you want to react to a scandal or a problem that has just come to light concerning your company? Do you want to identify potential risks related to your organization? Do you want to protect yourself against the risk of e-reputation attacks? Our communication agency Habefast can help you anticipate crises to better cope with them.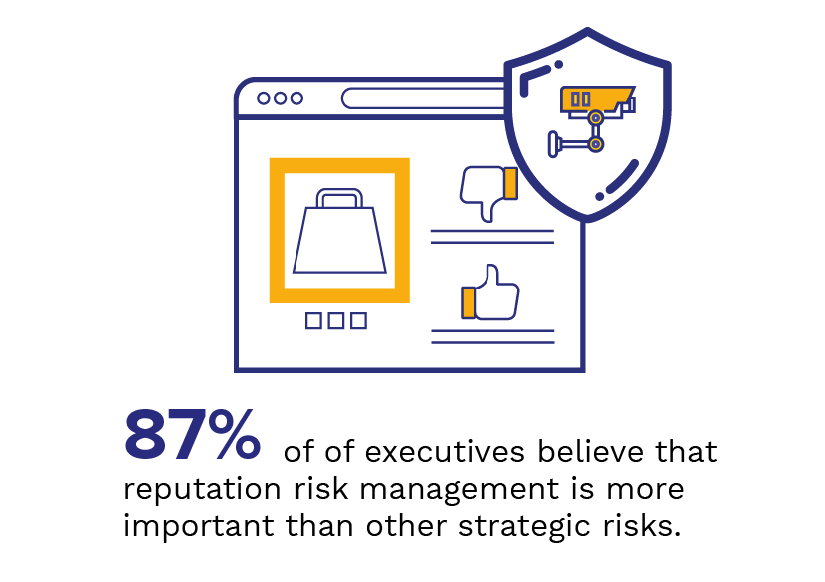 Our skills
Reputation attacks, e-reputation attacks and even data piracy are becoming more and more frequent. The behavior of customers, employees, certain members of management or suppliers can also impact the organization at any time. In such situations, the important thing is to be well organized to avoid wasting time, spreading rumors and maintaining trust. While upstream planning plays a key role, it is also the quality of execution in response to the crisis that differentiates the conditions for exiting the crisis.
In case of crisis, our communication agency Habefast intervenes with extreme reactivity to analyze the scenarios that may arise and accompanies you in the implementation of an adequate communication strategy.
To protect you against risks and anticipate crises, the Habefast communication agency offers a wide range of skills:
Carrying out a preliminary study with identification, evaluation and hierarchy of risks linked to your organization
Analysis of the impact on your objectives for each type of crisis
Research for prevention and anticipation strategies
Definition of action levers for each risk
Monitoring and regular evaluation
Collaboration with your teams to reduce implementation time and costs.
In anticipating the worst, we build a more solid future.
Our main services
Our communication agency Habefast intervenes in crisis prevention as well as in the heat of the moment. In each case, we propose to work on two levers:
Internal communication
Crisis preparation

Anticipation is the key word when it comes to preserving the image of your organization. The objective is to identify in advance the causes and risk factors that may impact your structure. We then define an action plan to respond to each scenario.

Protection

To reduce the severity of the consequences of the crisis, we design protection tools and plans in advance.

Crisis management training

Crisis simulation tests the preparation and reflexes of teams. The training complements the test to reinforce good habits. The analysis of previous crisis assessments also helps to improve internal organization and prevention.

Synchronization of actions before, during and after a crisis

The choice of governance and communication methods can reduce the severity of the consequences of a crisis. Then, it is the deployment of a business continuity or contingency plan that allows the synchronization of internal efforts to resolve the crisis as quickly as possible.
A well-managed crisis transforms danger into opportunity
External communication
Reactivity and strategies adapted to the management of a crisis in progress

Whether the concern is social, health, financial, judicial or political, the Habefast agency can help you react more efficiently thanks to a diagnosis of the situation followed by an action plan and a decision tree.

Speaking management & Media training

Our team of specialists accompany your spokespersons and representatives in defusing the difficult situation. Presenting yourself and expressing yourself properly on different media helps to restore confidence and protect the organization against rumors by maintaining dialogue. Each communication channel corresponds to a good attitude and a way of responding to limit negative impacts.

Crisis exit strategy

We propose original approaches to exit crisis situations from the top, while protecting our clients' reputation as much as possible.

Assessment and learning

Our methodology in the form of precise questions allows you to quickly assess the effectiveness of your processes and tools both before and after a crisis. The objective of a crisis assessment is to differentiate the elements that have calmed or exacerbated the consequences of the crisis and its impact on the organization's objectives.
Examples of missions based on crisis communication
Advice to political leaders, business leaders, influential sports or media personalities in the context of speeches or positions to be taken in complex contexts requiring, most of the time, a very high level of reactivity.

Role of moderator and arbitrator in the context of oppositions between two parties to try to find consensual solutions when this seems, at first glance, complex.
The more conscientiously this work is done, the more the risks of a new crisis will be limited.
If you would like to know more about this subject, do not hesitate to read our blog article on the subject.