An awareness campaign about energy saving.
The main mission of the Services industriels de Nyon (SI Nyon) is to distribute energy (water, gas, electricity). They also act as energy suppliers (production, supply, marketing, services). Finally, they offer efficient energy services and products to their customers (individuals, companies and communities). As part of the "Nyon s'engage" plan for the energy sector, SI Nyon has launched the Eco Energy program. These actions are designed to support households and companies in Nyon in their efforts to reduce their energy consumption.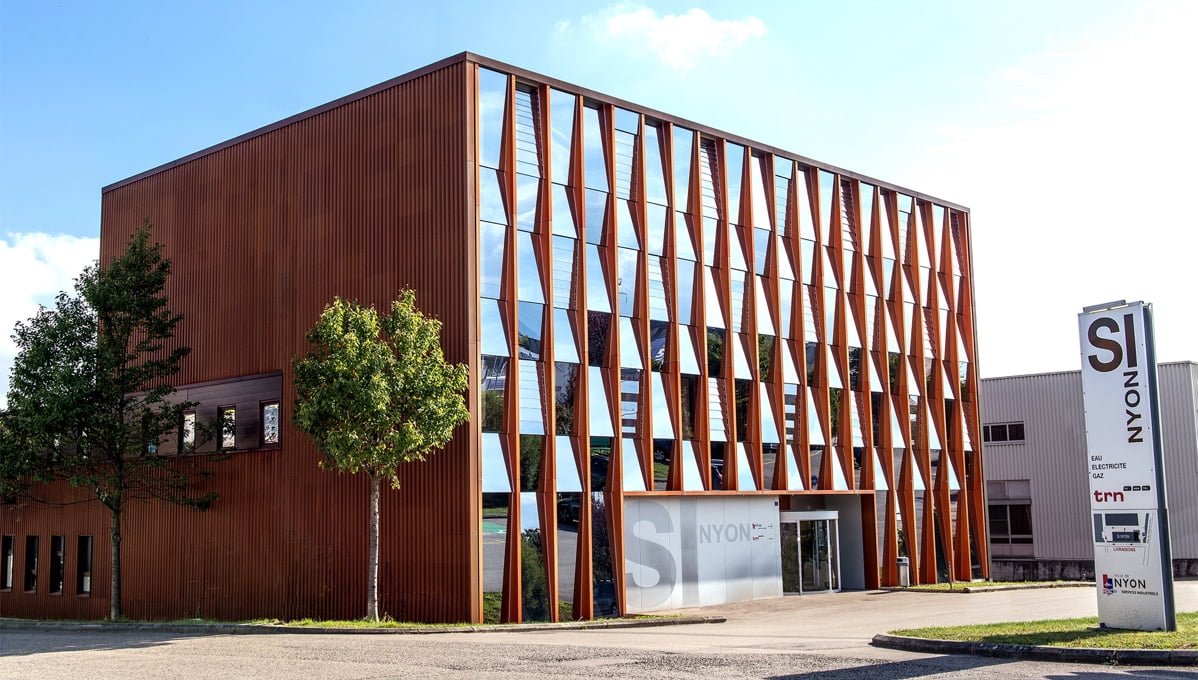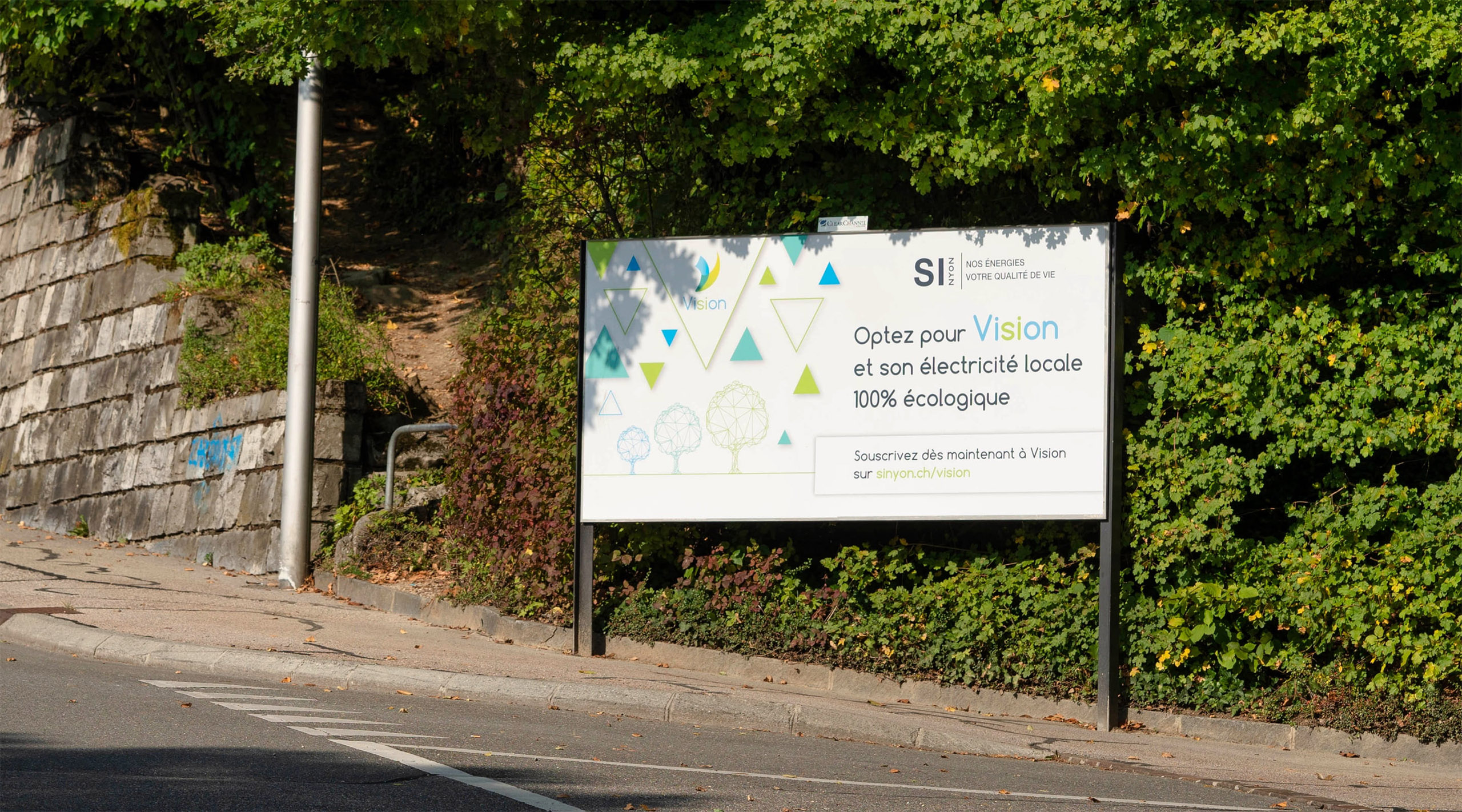 The creation of the communication campaign
Our expert marketing and advertising teams have accompanied SI Nyon in the conception and creation of this 360° communication campaign which started in spring 2021. The creation of the visual identity, the communication strategy, the communication supports and visuals on social networks were imagined and realized by our print and digital advertising teams.
Initially, a reflection was carried out around the creation of a visual identity for this program. Our artistic directors worked on the conception of the graphic universe of the eco-energy campaign, from the graphic universe to the iconography.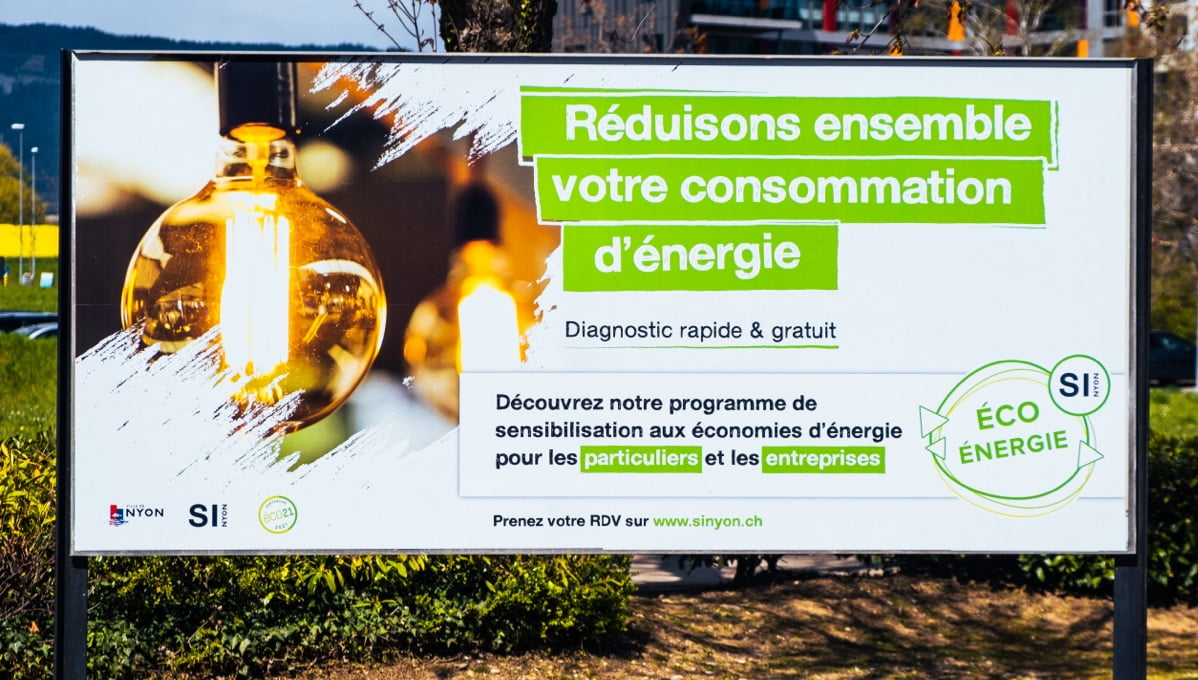 Communication on paper
We then carried out the entire graphic design of the campaign and its variation on numerous custom-made advertising media (flyers, posters, etc.). We were asked to produce two types of flyers for the campaign while we produced a single poster for both targets. The idea was to convey the message in a single poster for the two targets of this campaign, individuals and companies in Nyon (SMEs).
Poster campaign and web presence
We managed the media buy and the selection of the most strategic poster locations for this campaign which was widely distributed in the city of Nyon.
In order to accompany this advertising campaign, our web development teams participated in the creation of a web page exclusively dedicated to the new Eco Energy program.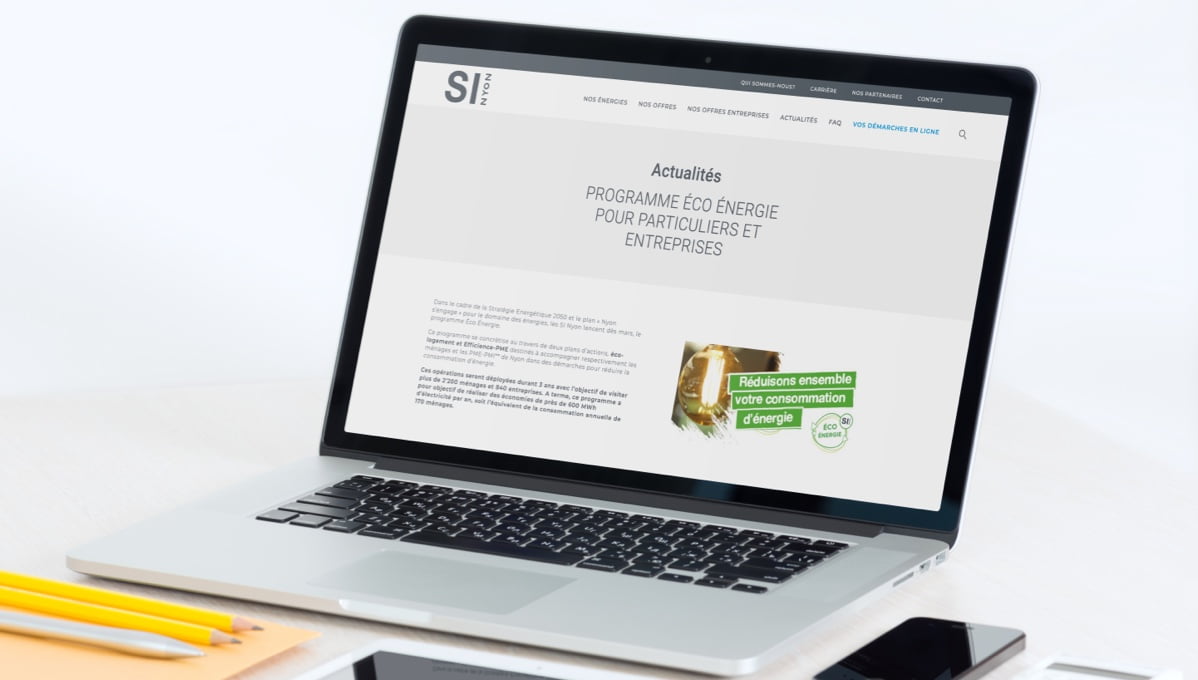 The digital communication campaign
Our digital marketing experts also supported SI Nyon in the digital distribution of the campaign on social networks to ensure maximum impact and develop awareness of this new program. Our digital communication experts worked on the branding of the visuals and they realized the sponsored publications on the social networks.