What is an ERP? Definition
ERP stands for Enterprise Resource Planning.
It corresponds to a shared database to manage and monitor the data of a company. The ERP collects information from different departments in various databases and gathers all the information in a single database.
The areas grouped together can be diverse:
human resources management,
accounting and financial management
logistics and stocks
sales
project management
production
decision support,
distribution,
procurement and e-commerce…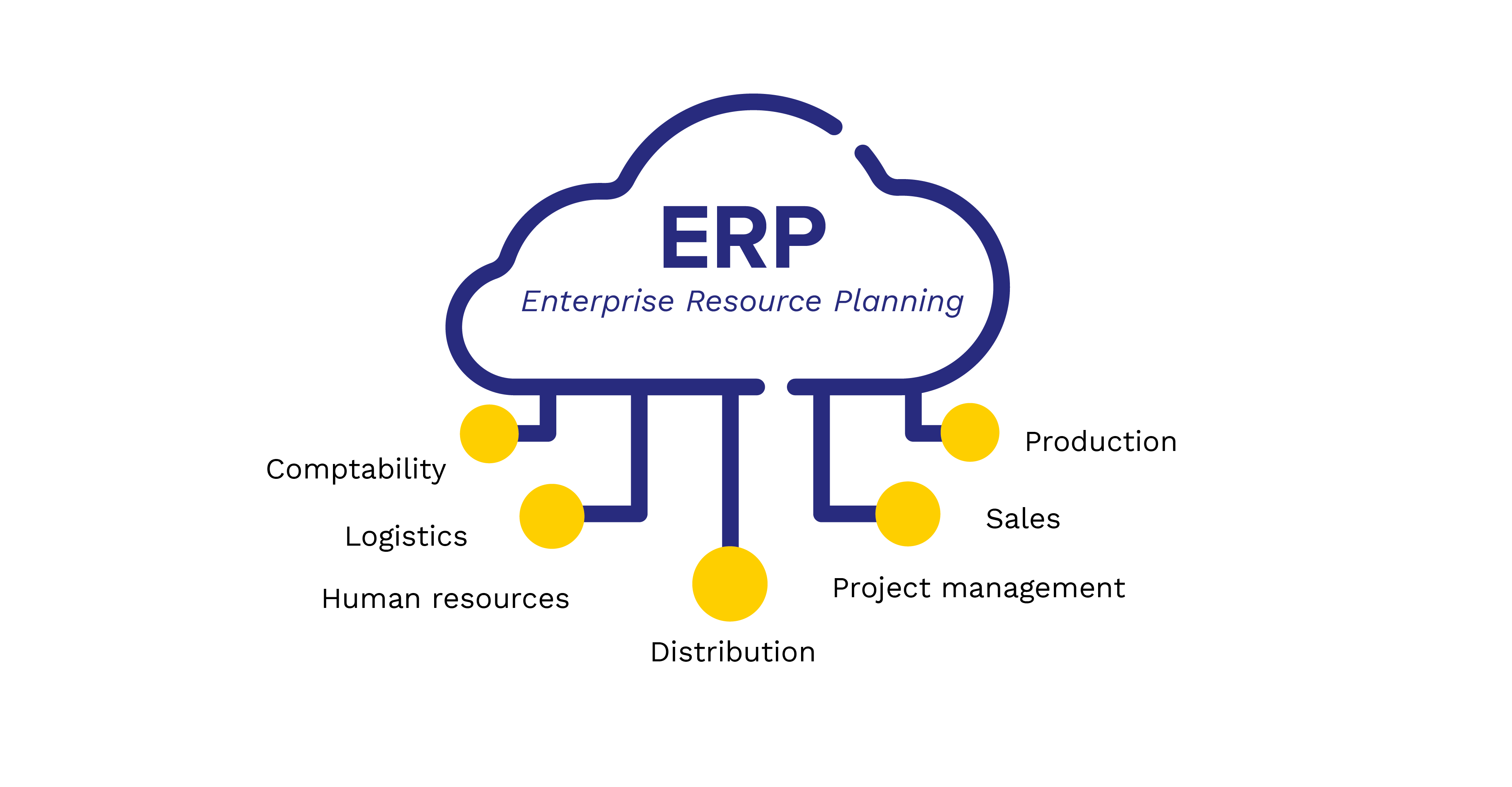 What is the purpose of an ERP?
This resource management allows a global and real time view of all the data of a company. It is also an advantage for risk management because it improves the financial and legal compliance of a company. Of course, thanks to this centrality of information, it allows to improve the customer and supplier service and thus represents an asset for the image and the efficiency of the company.
The management software packages allow to manage all the processes of a company by integrating all its functions. They are used by large companies or smaller companies.
The characteristics of ERP
ERP systems come from a single publisher and guarantee the user the uniqueness of the information and its availability from all the modules making up the ERP system. Also, it allows access to information in real time and must cover the entire information system or a sector of a company.