Habefiles: your online graphic charter
One of your partners or a member of your company has asked you for a specific graphic element that you cannot find? You are not sure of your colour references to send to your printer? You have lost the name of your typeface? We have the solution for you!
A company's graphic charter includes many elements such as colours, logos and typefaces and it is essential to have these elements ready and in the right format for your official documents. To address this problem, we have created a tool that allows you to centralise all your graphic elements so that they can easily be found and transmitted.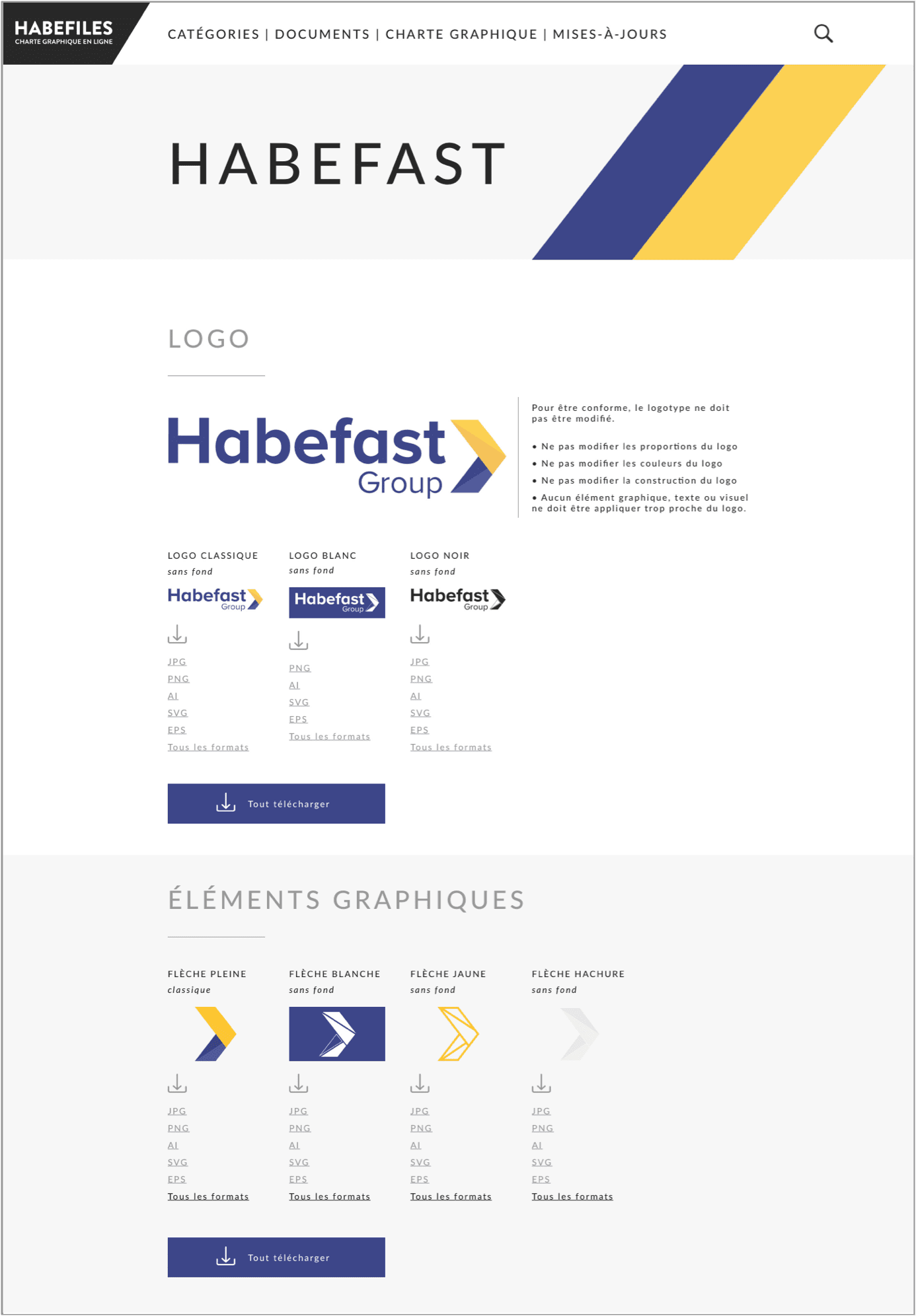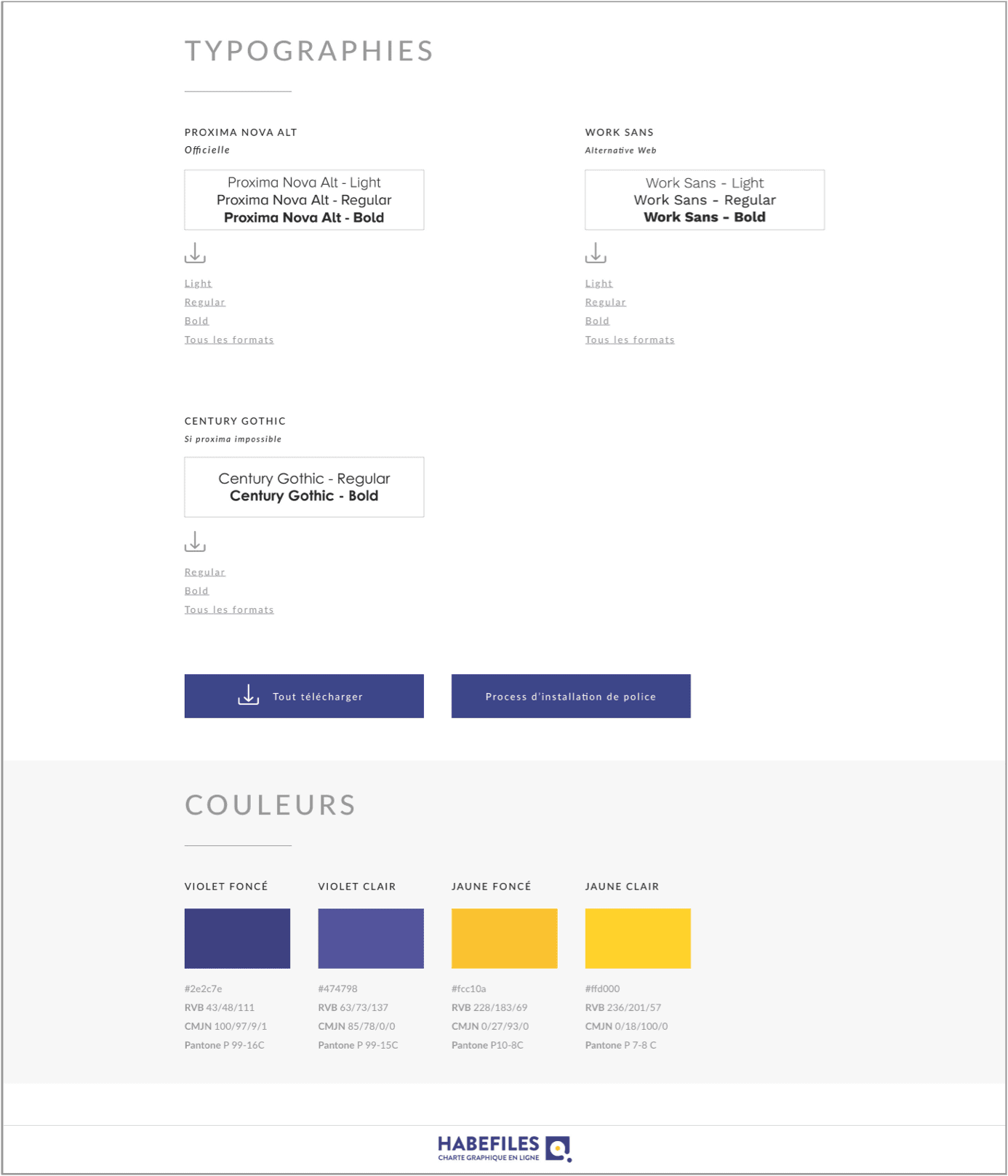 Find all the elements of your graphic charter in one click!
Searching for a specific element, in the right colour and in the right format is sometimes very time-consuming for companies. The location no longer exists or the requested format has not been created: these are recurring problems that can be solved by our tool. Habefiles allows you to centralise all your elements in a clear and organised structure:
The different format variants of your logo
Graphic elements
The colour codes
Typefaces and their contexts of use
Basic documents
Documentation
Word and Excel templates and PDF files
Images for press relations
And many other files depending on your needs!
And all this in one URL. You can then devote your energy and time to many other subjects.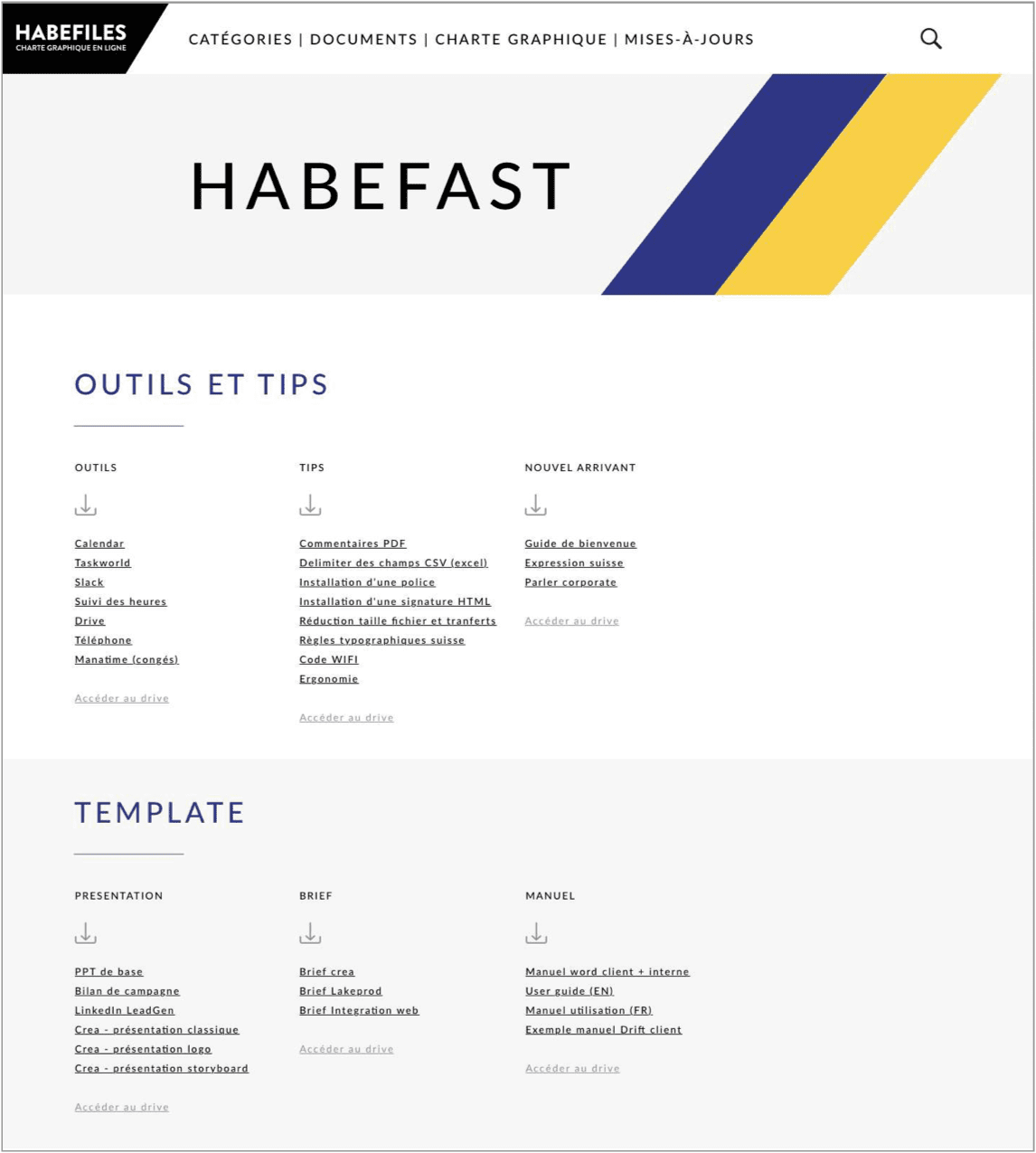 One solution, several modules
Each company has specific needs, we can adapt to them, so don't hesitate to ask for a tailor-made quote. A secure payment model, fixed installation costs per module. Controlled annual budget.
BASE
Logos
Colours
Typefaces
Graphic charter PDF
ADVANCED
Communication media
Document templates
MEDIA
Photos
Illustrations
Pictograms
Contact form
If you wish to ask us questions, request a quote or propose an appointment, you can use this form. This process is free and non-binding. We will contact you as soon as possible.