A new branding
Meanquest is an IT company that supports companies in their daily management of their IT assets, and in their various long-term IT projects. It offers IT infrastructure management solutions, managed services, cloud solutions, but also services of delegation of specialized IT staff. Following the detachment of the MTF group to which they belonged, we accompanied them in the creation of a new company name, then in the implementation of a new branding and the creation of multiple communication supports.
A new 360 degree visual identity
The identity had to correspond to their values of dynamism, commitment, know-how, responsibility, but also quality, which are very important to them. Our team of marketing specialists and graphic designers helped them create the new Meanquest visual identity on their various communication media: website, brochures, internal and external documents, email signature, but also to communicate around this change, via the press, their website, social networks and their Google My Business page in particular. This project was carried out in a short period to respect the agreements and to allow Meanquest to communicate quickly around this new identity.
A development of the digital visibility
We then helped them consolidate their brand identity and their desire to grow their various services. We set up various Google Ads campaigns to achieve their visibility objective. The search for relevant keywords was set up via digital ecosystem analysis. LinkedIn campaigns have also helped to promote their various services. We also participate in the promotion of their partners on different channels: via their website, SEO and SEA.
Creation of audiovisual supports
Various photo and video projects have been set up, notably for their various internal and external events, but also to highlight their sponsoring partnerships. These different multimedia contents, realized by our Lakeprod teams, are relayed via their website, their intranet and their Facebook and Instagram accounts in particular.
This project allows us to demonstrate our positioning as a 360-degree player, both strategic and operational, while showing qualities such as reactivity, availability and quality work on a very broad scope.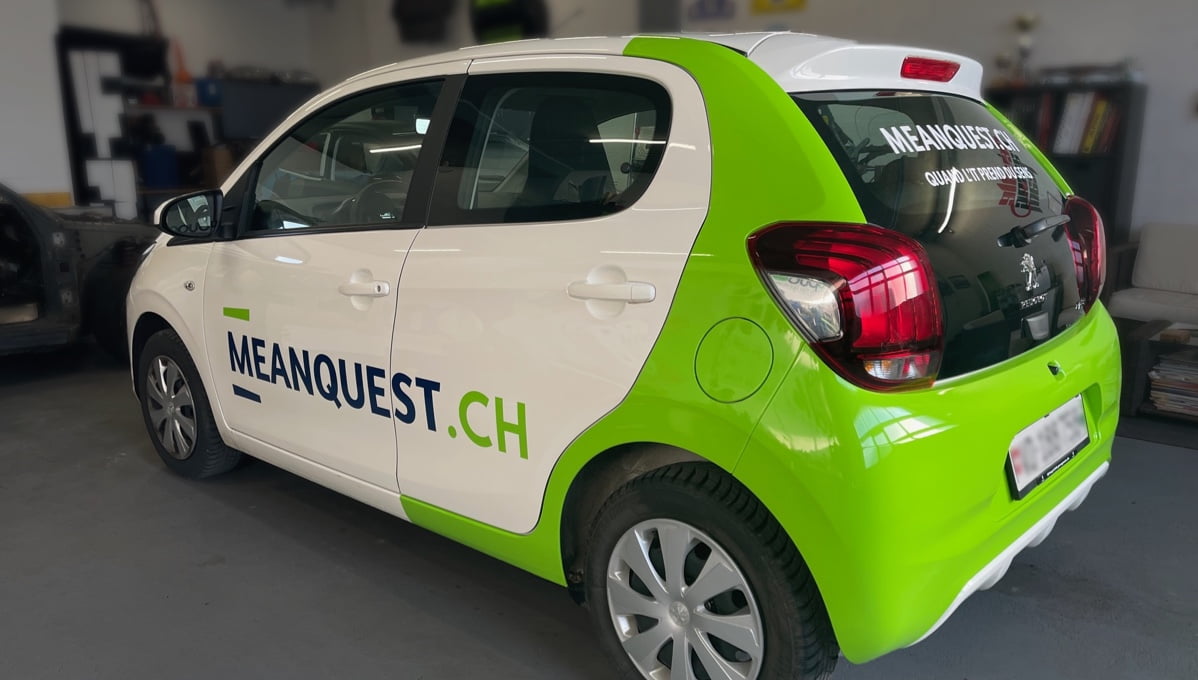 Design of a stand
Meanquest recently participated in the Swiss IT Forum(s) in Geneva. This event was an opportunity for Meanquest to present its different services and IT solutions for companies.
In order to help them set up this event, we created the design of the booth, according to the architecture and the constraints indicated by the show. We created different ways of design and organization of the booth to meet Meanquest's needs. We created different roll-ups, flyers, brochures and other print materials for this event. Also, we set up different communication actions to promote Meanquest's presence during this forum, on social networks and Meanquest's website in particular.
Posters to highlight their values and their partnership with the 3x3 Lausanne
To dress up Meanquest's new offices, we created different posters, which present the IT company's services (expertise, services, resources and cloud). The objective of the posters is also to highlight the partnership between Meanquest and the Lausanne 3×3 basketball team. We wanted dynamic posters with photos of the basketball team in motion, with phrases presenting Meanquest and their values. These posters are thus visible to the company's employees, partners and customers.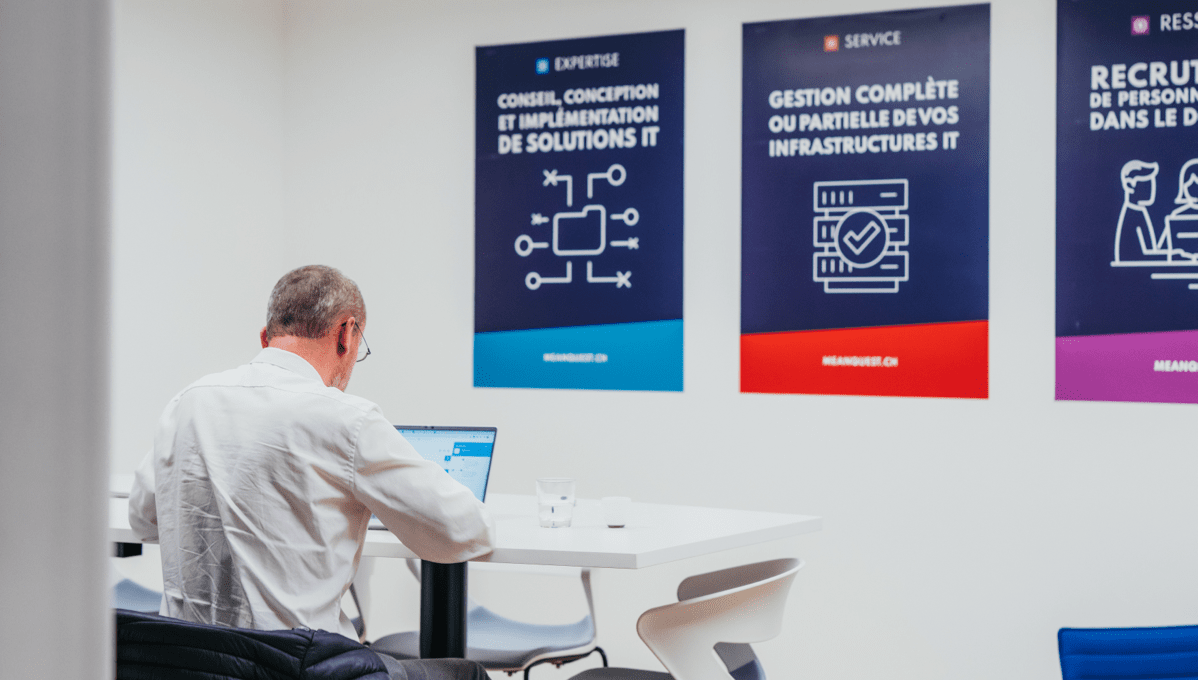 Printed materials to present Meanquest's different services
In order to present Meanquest's services and their advantages, we accompanied the company in the creation and design of different flyers. Our graphic design team worked on different graphic tracks to format the different documents, and we were able to decline the track chosen on the different brochures needed.