Effective support for your visibility on the web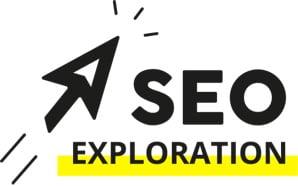 You want to position your website sustainably in the first results of search engines? You want to increase your traffic rate and your website to generate more leads? SEO Exploration and its team of experts in natural referencing will help your company in its web visibility strategy.
By studying your objectives and your needs, we develop the best solution for your project, while respecting the guidelines set by search engines. We also provide you with our expertise in web semantics to advise you on the most relevant content to include on your site.
SEO as a growth vector for your company
SEO (Search Engine Optimization) refers to all the techniques used to improve the ranking of a website. In other words, SEO is the tool that allows a site to be found in the first positions on the search engine results pages on qualifying terms, and this positioning is of capital importance today. Indeed, 75% of Internet users never get past the first page of search engines and 60% of users click on one of the first 3 search results.
At SEO Exploration, we understand the importance of referencing and we want to help companies to be visible on the web by working with them on their SEO strategy. Our team of experts, passionate about the world of referencing, is at your service to meet your needs, and accompany you from the beginning to the end in your SEO project.
The services offered by SEO Exploration
Whether you want to create your website or improve its performance, our team of experts will be able to meet your needs by offering you adapted services.
SEO Audit

Through our audit services, we propose to analyse your activity and your visibility in a precise way, to give you the keys to improve your strategy. Through this audit, we help you to reinforce the traffic on your site and to develop the number of leads by increasing the conversion rate. In concrete terms, we study the position of your website and your web pages on the terms that are most searched for by Internet users and that are consistent with your activity. This study will allow us to identify potential problems with the indexing of your site and to make the necessary adjustments.

Semantic analysis

The semantic analysis aims to enable you to use the right search terms in your referencing strategy. This analysis also gives you a better idea of the behaviour of your targets in their Google searches. To do this, our teams study the data of Internet users to give you the keywords that will guarantee you a good position on the search engines. You can then adapt your content, rewrite your titles and descriptions according to the results of the analysis. You will then get more traffic thanks to a better conversion rate.

SEO strategy

Our team will help you set up an action plan to optimise your website and its positioning. The aim is to use the keywords that internet users are looking for and to make sure that your website appears at the top of the search for these keywords on the internet. So if you want to revitalise your website and gain visibility, don't hesitate to call on our team! We will develop a complete strategy for you according to your needs and your geographical area of activity.

Writing

The production of optimised content is essential for SEO. It is about writing for the strategic keywords for your website in order to stay visible. The production of content must be continuous due to changing algorithms and the work of competitors. Our team will take care of your content writing for you to ensure continuous good SEO for your website. We also give you ideas on how to write simple articles, with the right keywords and structure.

Technical interventions

We carry out website audits for you in order to carry out a complete diagnosis of its structure, its natural referencing, but also its ergonomics and its responsiveness, which are essential elements for lead generation. We also study the potential search engine penalties on your site. Thus, through this audit, we measure the health of your site, we optimise your natural referencing, and we study the user experience offered by your website.